Edward Jayakody is a Sri Lankan musician, singer and composer. Jayakody has directed the music for hundreds of Sinhala films and television serials and has also composed many songs for children's programming. Jayakody won the Swarna Sanka Award in 1987 for Best Male Singer for the film Gedara Budun Amma.
Born: April 6, 1952 (age 67 years), Kegalle
Spouse: Charitha Priyadarshani Jayakody (m. 1991)
Albums: Sarigama (Original Motion Picture Soundtrack), Tharu wessa
FILMOGRAPHY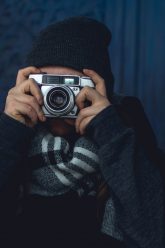 Donec condimentum vehicula lacus, ac pharetra metus porta eget. Morbi ac euismod tellus. Vivamus at euismod odio. Mauris nec cras am...